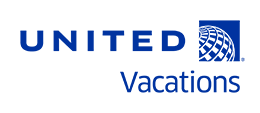 Quick Facts
destinations: Caribbean, Mexico
travel dates: Now- 12/31/20
booking dates: Now- 12/31/20
Get paid to upgrade with the Upgrade Bonus program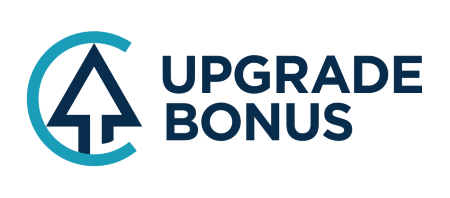 Get Paid to Upgrade is an opportunity to automatically earn 2% bonus commission when you book upgraded room categories at select hotels and resorts in Mexico, Hawaii, and the Caribbean.1 This is a great opportunity for you to earn more while your clients enjoy an upgraded vacation experience.


This 2% bonus commission is paid on the entire hotel portion of your clients' vacation package, not just the increased price for the upgraded room.

See below to learn how to identify these select hotels within the VAX VacationAccess booking engine.


How to locate in booking engine?
Look for below TA value ID to identify Upgrade Bonus program participating hotels and resorts.



Why upgrade?
Earn more money. There has been over $1,000,000 paid out since the start of this program.
Enhance your clients' vacation experience.
Click here to download the full list of participating hotels.
If using a commission restricted promo code with qualifying commission increased product (Upgrade Bonus, Karisma GIVC) e-mail TravelAgencyAdmin@applelg.net & we'll respond with adjustments.



The primary cardmember and one companion on the same reservation will also receive their first standard checked bag free on United-operated flights when purchasing tickets with their MileagePlus Explorer Card.*
United MileagePlus Explorer Cardmembers will earn 2 miles for each $1 spent on United Vacation purchases.**

Agent Rewards and Recognition
Waves™ - Earn points on every booking across all Apple Leisure Group® Vacations brands.
Wavemaker™ - With enough points, you'll qualify for our four-tier agent recognition program.

Earn more with our Hotel Partners
Click here to view our hotel incentives

Earn unlimited commission
Click here learn how to set your own commission

Earn $250 air vouchers when booking
Click here learn how to you can earn a flight for yourself

ALGV360
Click here for social banners, e-postcards, Go Banners, PL Codes, and more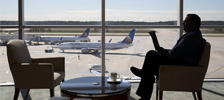 TERMS & CONDITIONS
1Bonus commission is valid on the hotel portion of the vacation package and built and tracked within VAX VacationAccess booking engine. Payout will flow through normal commission check procedures. Bonus commission is valid at specific hotels in specific room categories only. Look for the green and red value ID's in the booking window denoting participating hotel and category. Bonus commission is not paid on call center bookings or hotel only bookings.


* Free Checked Bag: The primary Cardmember and one traveling companion on the same reservation are each eligible to receive their first standard checked bag free; authorized users are only eligible if they are on the same reservation as the primary Cardmember. To receive the first standard checked bag free, the primary Cardmember must include their MileagePlus
®
number in their reservation and use their United Explorer Card to purchase their ticket(s). First standard checked bag free is only available on United- and United Express-operated flights; codeshare partner-operated flights are not eligible. Service charges for oversized, overweight and extra baggage may apply. Cardmembers who are already exempt from other checked baggage service charges will not receive an additional free standard checked bag. Chase is not responsible for the provision of, or failure to provide, the stated benefits. For more information, please visit
united.com/chasebag
.
** Double miles on United purchases: Earn 2 miles total for each $1 spent (1 additional mile on top of the 1 mile per $1 earned on each purchase) on airline tickets purchased from United. The following purchases made from United also earn 2 miles total for each $1 spent: seat upgrades; Economy Plus
®
; inflight food, beverages and Wi-Fi; baggage service charges or other United fees. Other United related purchases, such as United Cruises
®
, MileagePlus X, DIRECTV
®
and Merchandise Awards, are excluded. United tickets booked through some discount travel websites or as part of a third-party travel package will also not qualify.
Chase Bank USA, N.A. is not responsible for the provision of or the failure to provide the promotional offers. Miles will post directly to your United MileagePlus account and will not appear on your Chase statement.